Russian lawyers oppose delegation of forensic inquiry powers to Investigative Committee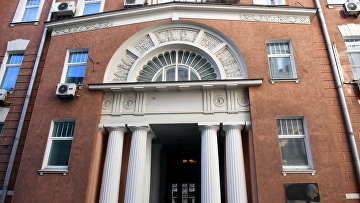 11:39 03/04/2019
MOSCOW, April 3 (RAPSI) – The Federal Chamber of Lawyers of Russia opposes a bill extending authorities of the Investigative Committee by vesting it with powers on organizing and conducting forensic examinations, the Chamber's press service told RAPSI on Wednesday.
The Federal Chamber of Lawyers has forwarded its report on the bill to the presidential aide, the Presidential Legal Directorate's chief Larisa Brycheva. Lawyers in their legal stance on the legislative initiative voice concerns that the idea of experts' incorporation into the Investigative Committee's structure will lead to the derogation of examination activities' independence.
Attorneys insist that expert subdivisions must get out of the governmental agencies' control and become autonomous entities, according to the statement.
President Vladimir Putin submitted the bill to the State Duma in March. According to the draft law, the Investigative Committee would be entitled to establish special state forensic expert institutions and expert divisions. Moreover, it would be authorized to organize and conduct molecular genetic, computer forensic, video control, research and information, construction and technical, phonoscopic, linguistic, financial, psychophysiologic, graphologic, dactyloscopic, medical and ballistic examinations, an explanatory note to the bill reads.
Russia's Investigative Committee would also receive a right to maintain law during these examinations.