Bill on UEFA Euro 2020 fans' visa-free entry into Russia passed by State Duma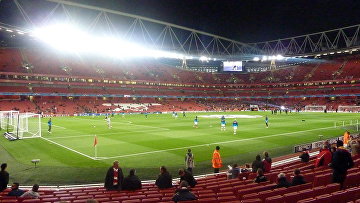 13:07 16/04/2019
MOSCOW, April 16 (RAPSI) – The State Duma lawmakers passed in the third and final reading on Tuesday a bill regulating the 2020 UEFA European Football Championship in St. Petersburg and guaranteeing visa-free entrance to Russia for fans.
The bill is aimed to create a legal basis for the realization of guarantees of Russian authorities to the Union of European Football Associations (UEFA) and support of the UEFA Euro 2020 matches in Russia.
The initiative would ensure visa-free entry into Russia for fans and ordinary humanitarian visa entrance for volunteers. The 2020 UEFA Euro viewers would be also given a right to free transport ride. The draft law also attaches the right of UEFA as the sporting event's organizer to establish obligatory rules for selling and using football match tickets.
The Russian Football Union would moderate the Euro 2020 games pursuant to a deal concluded with the UEFA.
The 60th anniversary Euro will take place in 13 European cities and countries in 2020. The second largest city of Russia, Saint Petersburg, was given a right to host 3 group stage matches and one of the cup's quarterfinals.