Russian lawmakers back ban on online advertisement of psychoactive drugs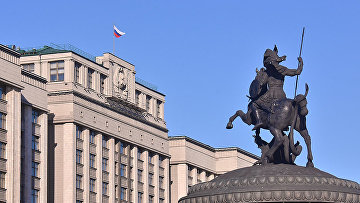 12:26 17/04/2019
MOSCOW, April 17 (RAPSI) – The State Duma passed in a final third reading on Wednesday a bill prohibiting distribution of information on developing, producing and using new potentially dangerous psychoactive substances and drug-containing crops in media and on the Internet.
Moreover, the bill bans disseminating information on the points of selling such psychoactive drugs, propagation of any benefits of new hazardous substances and their advertising.
Amendments are proposed to Russia's Mass Media Law and Advertising Law.
According to the Interior Ministry's data, police considered over 47,000 e-requests from Russian communications agency Roskomnadzor and made over 20,500 decisions on blocking websites distributed banned information on drugs, an explanatory note to the bill reads.
In 2015, legislation was updated by introducing a concept of new potentially dangerous psychoactive substances and establishing a special register. Moreover, administrative liability for their use and criminal penalties for drug trafficking were fixed. However, corresponding provisions were not introduced into Mass Media and Advertising laws.
The proposed bill would allow law enforcement officers to curb the activities of those, who establish a positive image of a drug addict by manipulating social mind.