Bill on fines for violations during psychoactive effect medication sales reaches Duma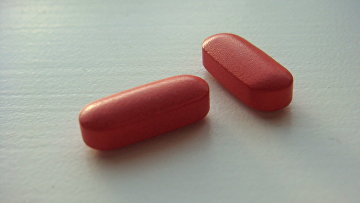 15:50 29/04/2019
MOSCOW, April 29 (RAPSI) - The Federation Council member Irina Rukavishnikova has submitted a bill on fines for violations in selling certain medical products having psychoactive effect to the State Duma. The document has been published in the database of the parliament's lower house.
Amendments are proposed to the Code on Administrative Offenses.
Medical products containing pregabalin, tropicamide and cyclopentolate are popular with drug addicts, an explanatory note to the bill reads. The use of such medication combined with other substances or alcohol leads to drug intoxication and dependence.
According to the Health Ministry of Russia, the number of drug addicts using such medical products and regularly applying to detoxication centers is 3-5% of all registered drug-addicted persons.
Under the bill, violations during the sale of medical products having psychoactive effect would result in fines ranging from 5,000 to 10,000 rubles for individuals, from 20,000 to 30,000 for officials and from 100,000 to 150,000 rubles ($2,300) for companies.