Russian MPs propose additional requirements for school meal procurement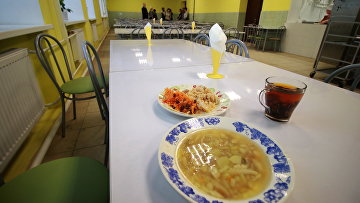 17:50 13/05/2019
MOSCOW, May 13 (RAPSI) – Lawmakers Mikhail Sheremet and Alexey Zhuravlev have submitted a bill setting supplementary requirements for state procurement in the field of school feeding to the State Duma, according to the database of the parliament's lower house.
Amendments are proposed to the law "On Contract systems in the sphere of procurement of goods, works and services for provisioning governmental and municipal needs".
The draft law envisages that public procurement in the school catering field will be conducted only through restricted tendering meaning availability of financial resources for the contract execution, material resources and suitably skilled employees.
The initiative has been drafted due to the increasing reports on poor-quality school feeding in Russia, in particular in Arkhangelsk, Magadan, Sverdlovsk, Irkutsk and Orenburg regions, Primorsky Kray, Republic of Dagestan, Udmurt Republic, Moscow and St. Petersburg, according to the bill's authors.