Putin enacts control over medical treatment of drug-addicted convicts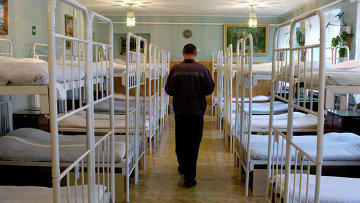 15:17 07/06/2019
MOSCOW, June 7 (RAPSI) – President of Russia Vladimir Putin on Friday signed a bill establishing a procedure of the control over mandatory undertaking treatment by convicted drug addicts into law. A version of the document is published on the official website of legal information.
Previously, a court sentencing a drug addicted person to a fine, community service, supervised release or deprivation of the right to occupy certain posts or to engage in a determined activity may order such a convict to undergo compulsory treatment for drug abuse, medical or social rehabilitation. However, a procedure of control over execution of these obligations by drug addicted convicts was not established.
The law envisages approval of such a procedure by the Justice Ministry along with the Health Ministry.
Amendments to the Criminal Code will take effect on July 1, 2019.
According to the Federal Penitentiary Service, 2,028 drug-addicted convicts subject to compulsory treatment, medical and social rehabilitation were registered in 2017. In the first quarter of 2018, their number reached 1,304.