Fines set in Russia for unauthorized distribution of foreign print media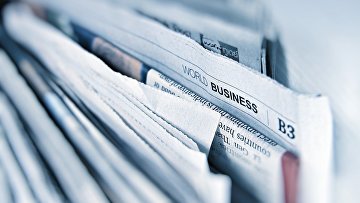 17:44 17/06/2019
MOSCOW, June 17 (RAPSI) – President Vladimir Putin on Monday signed a bill fixing fines of up to 30,000 rubles (nearly $500) for unauthorized distributing foreign print periodicals in Russia.
The document's copy is released on the official website of legal information.
The law will amend the Code on Administrative Offenses.
According to the initiative, permissions to distribute press would be granted by Russia's communications agency Roskomnadzor.
Unauthorized distribution of foreign print media would result in fines varying from 1,000 to 1,500 rubles for individuals, from 2,000 to 3,000 rubles ($30 - 50) for officials and from 20,000 to 30,000 rubles ($300 - 500) for legal entities. Moreover, offenders would face confiscation of their products.
The lower house of parliament, the State Duma, passed the initiative on May 30. The Federation Council approved it on June 11.