Russian investigators propose criminal penalty for medical malpractice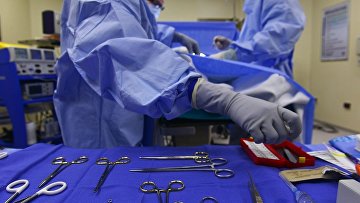 15:44 20/06/2019
MOSCOW, June 20 (RAPSI) – The Investigative Committee of Russia has drafted a bill on penal sanctions up to 6 years in prison for healthcare delivery failure and suppression of such a fact. The document has been published on the official website of draft laws and regulations.
Amendments are proposed to the Criminal Code.
The bill envisages prison sentence of up to 6 years for bad healthcare services delivery in case of breach of professional duty by a medical worker that negligently resulted in the death of two or more people.
Moreover, medical personnel would face penalty ranging from fines of up to 300,000 rubles (about $5,000), community service for up to 3 years, to maximum 3-year imprisonment for introducing untrustworthy data into documentation. Officials and heads of medical organizations would face punishment of up to 4 years behind bars for the same violation.
An explanatory note to the bill reads that improper delivery of healthcare services in Russia has become a vexed problem in recent years. The number of applications filed with law enforcement by citizens unsatisfied with the results of medical care increases incrementally. According to the Investigative Committee, in 2016, 878 criminal cases were opened over medical malpractice and healthcare service failure, in 2017, the number of launched cases reached 1,791, and in 2018, 2,229 cases were initiated.