State Duma comes out against police initiative on out-of-court driving ban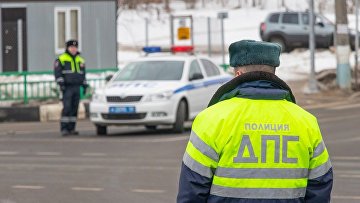 16:10 21/06/2019
MOSCOW, June 21 (RAPSI) – The State Duma lawmakers have opposed the Interior Ministry's initiative to authorize highway patrolmen to revoke a driver's license without recourse to court, the statement published on the website of the parliament's lower house reads.
Chairman of the State Duma Committee on Security and Counteracting Corruption Vasily Piskarev called the proposal ill-advised and noted that restriction of citizens' rights is only possible on the basis of court order. According to Piskarev, a driver's license revocation procedure currently in effect is more than adequate.
A member of the lower house's Committee on Information Policy Yevgeny Revenko in turn added that the Interior Ministry's initiative could give free rein to abusive practice if realized.
Earlier, various media reported that amendments to the Russian Code on Administrative Offenses including those allowing highway patrolmen to suspend driving licenses are being discussed in the police.