Over 100 posts insulting state symbols found on social networks – Russian Civic Chamber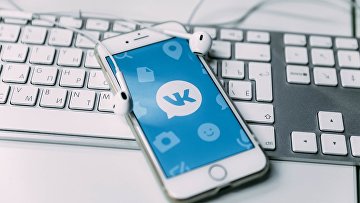 17:36 02/07/2019
MOSCOW, July 2 (RAPSI) – Russia's Civic Chamber has found more than 100 publications insulting state symbols and crippling morality and civic consciousness during the monitoring of social networks VKontakte, Facebook and Instagram, according to the chamber's member Alexander Malkevich.
Malkevich is going to request the Prosecutor General's Office to check the revealed publications, delete them, block relevant webpages bring admins of the said webpages to liability, he wrote on his Facebook page.
According to the Civic Chamber's member, it is necessary to get the public control system up and running in Russia to check the Internet for illegal content.
On March 18, President Vladimir Putin signed a bill on blocking of websites containing defamatory information insulting Russia's society, state symbols and state bodies into law.
Under the law, Russia's Prosecutor General and his deputies would be entitled to apply to the communications agency Roskomnadzor with requests to block websites breaking legislation.
Moreover, the amendments envisage fines from 30,000 rubles (about $455) to 100,000 rubles ($1,500). In case the offence is committed for the second time, it is to be punishable with fines from 100,000 rubles to 200,000 rubles ($1,500 – 3,000), or administrative detention for up to 15 days. Repeated violations are to be punished with fines ranging from 200,000 rubles to 300,000 rubles ($3,000 – 4,500), or administrative detention for the same term.