Russian President changes procedure of instituting cases against judges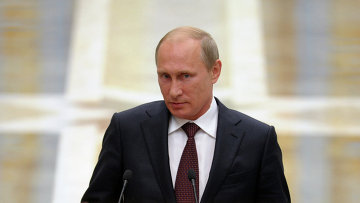 16:24 03/07/2019
MOSCOW, July 3 (RAPSI) – A bill changing the procedure of opening criminal cases against judges has become law. The relevant document signed by President Vladimir Putin has been published on the official website of legal information.
The legislative proposal has been sponsored by Russia's Supreme Court.
The law relives regional qualification boards of judges of duties to approve institution of criminal cases against district, city, interdistrict and magistrate judges. Under the document, these powers would be transferred to the Higher Judges' Qualifications Board.
It also includes suggestions on granting the Higher Judges' Qualifications Board a right to change a punishment imposed on a judge if it considers that the disciplinary penalty is disproportionate to the gravity of the harm occurred.
Previously, criminal cases were launched against these judges with the sanctions of regional qualification boards. Their decisions may be appealed in the Higher Judges' Qualifications Board. If the Investigative Committee or a judge disagree with the decisions of both boards, they have a right to appeal them in courts. According to the Supreme Court, baseline conditions lead to the investigation foot dragging and create a threat of independence principle contravention.