Persons hindering ambulances may be held criminally liable – Russia's State Duma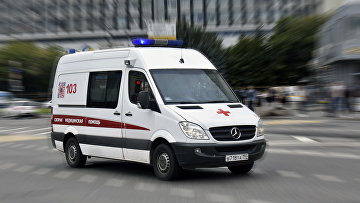 16:00 16/07/2019
MOSCOW, July 16 (RAPSI) – The State Duma has passed in the third and final reading amendments to the Code on Administrative Offences and the Criminal Code of Russia, which are to introduce criminal responsibility for hindering the work of medical officers and not yielding right of way to ambulances.
Refusal to yield way to ambulances is to be punishable by fines ranging from 3,000 to 5,000 rubles (about $50 to $80 at the present exchange rate) and driver's license revocation for terms from 3 months to 1 year, whereas hindering the work of medics not held criminally liable is to be fined by sums from 4,000 to 5,000 rubles (about $60 to $80), a statement on the official website of Russia's lower house of parliament reads.
In case a patient's health is seriously harmed as a result of the offence, the offender is to be held criminally liable; the punishment to be a prison term for up to 2 years. In case of a patient's death the offender may be sentenced to a prison term for up to 4 years.
According to Chairman of the State Duma Vyacheslav Volodin, the bill has been thoroughly discussed by the medical community and experts.