State Duma MPs pass bill authorizing police to hand down cautions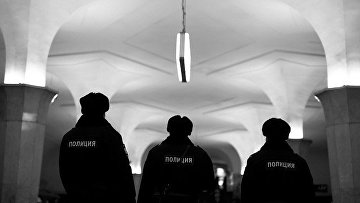 13:30 24/09/2019
MOSCOW, September 24 (RAPSI) – The lower house of Russian parliament, the State Duma, adopted a bill authorizing police to give citizens official warnings in a final third reading on Tuesday.
The bill stipulates that law enforcement officers will be allowed to give citizens binding cautions on the impermissibility of certain actions or antisocial behavior creating conditions for commitment of crimes or offenses, which must be prevented by police.
Amendments have been proposed by a group of MPs headed by the chair of the State Duma Committee on security and fighting corruption Vasily Piskarev to the Law Concerning the Police.
The bill's sponsors believe that it would help improve prevention of crimes and offenses.
In early July, the Cabinet of Ministers supported the bill. According to the government's stance, the legislative proposal is aimed to adjust regulatory tools of the law enforcement offensive activity.