Interior Ministry seeks to make media stop publishing directions how to craft firearms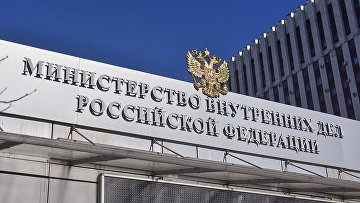 16:09 02/10/2019
MOSCOW, October 2 (RAPSI) – Russia's Interior Ministry has developed a bill envisaging a ban on dissemination of information on crafting of improvised firearms and their main parts via Internet and mass media, according to the text of the document published on the Federal Portal for Draft Legislation.
The Ministry seeks that access to such information could be prohibited without resorting to courts. For this purpose, it is proposed to extend the relevant provisions of the amended federal law on information to guidelines on crafting weapons so as websites containing banned data could be entered on a special list to be blocked later if it will be needed.
According to an explanatory note attached to the document, it is also proposed to amend Russia's Code of Administrative Offences to the effect that individuals and officials could be held responsible for dissemination of such information via Internet and mass media.
The bill points out that the Interior Ministry has observed a trend towards a rise in the number of crimes relating to crafting of improvised firearms over a period of several years; for instance, whereas in 2016 there were registered 4,811 of such crimes, in 2017 their number made 5,010.
Most such crimes involve unlawful upgrades of hunting weapons, flare, nonlethal and gas guns to the level of combat firearms used in particular to commit grave and extremely grave crimes, such as violent robberies and murders.
The authors of the bill note that at present there exists a large number of frequently visited Internet resources, as well as social networks communities, dealing with weapons-related topics, where Internet users can find instructions on crafting weapons; these guidelines are often utilized by criminals. Besides, such websites are ridden with fraudulent offers of weapon mock-ups, the document reads.