Russian government proposes tougher penalties for illegal private security activity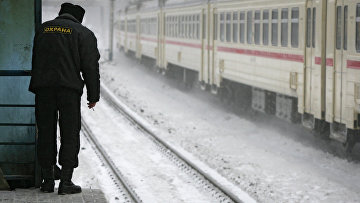 12:59 03/10/2019
MOSCOW, October 3 (RAPSI) – Russian government has submitted a bill toughening punishment for illegal private security activities to the State Duma. The document's version has been published on the official database of the lower house of parliament.
Amendments are proposed to the Russian Code on Administrative Offences.
Employees of private security firms fulfill the guard function, but their activity is not enough regulated and uncontrolled, the bill's sponsor state.
Thus, the initiative envisages to impose fines ranging from 2,500 to 5,000 rubles ($38 - 77) on individuals, from 5,000 to 10,000 rubles ($77 - 155) on officials and from 30,000 to 60,000 rubles ($460 - 920) on companies for illegal private security business.
Currently, fines varying from 1,500 to 2,500 rubles set for individuals, from 2,000 to 3,000 rubles for officials and from 20,000 to 30,000 rubles for companies.
Repeated offenses of this type, according to the draft law, would result in fines ranging from 2,500 to 5,000 rubles or community service for up to 200 hours for individuals. Officials would face disqualification for up to 3 years; while legal entities would be punished with fines ranging from 50,000 to 100,000 rubles ($800 – 1,500) or suspension of business activity for up to 90 days.
According to the government, the number of violations related to the illegal private security activity is rising. Thus, in 2017, individuals committed over 2,000 offenses, that is 20% more than in 2016. In 2018, 3,169 people were brought to the administrative liability for these violations.