Russian Justice Ministry concerns with violations in public eating places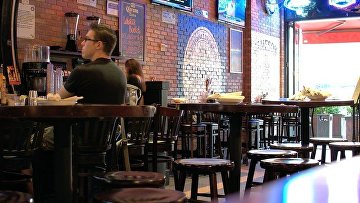 12:50 15/10/2019
MOSCOW, October 15 (RAPSI) – Russia's Justice Ministry is drafting a bill on penalties for violations in public eating places, a statement of the ministry reads.
Amendments are expected to be introduced into the Code on Administrative Offenses.
According to the ministry, obligatory food safety technical regulations differ as concern consequences of a delay. The most dangerous ones are violations of microbial safety limits. The draft law will envisage toughened punishment for them.
Moreover, current legislation stipulates suspension of public eating places' business activity for up to 90 days for breaching public health requirements and food safety technical regulations. Such a long sanction may result in a several-month period of out-of-service time and consequently in failure to fulfill their obligations including payment loan agreement payments, job cuts and even bankruptcy of an organization.
The bill proposes suspension of operation in events of damage to health or violation of microbial safety limits for up to 10 days. According to the authors of the legislative proposal, that is enough to rectify violations.