State Duma to consider 19 bills embracing stance of Russian Constitutional Court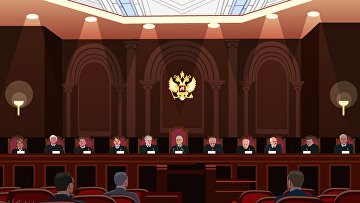 13:53 26/11/2019
MOSCOW, November 26 (RAPSI) – The State Duma is to discuss 19 draft laws embracing the stance of Russia's Constitutional Court, according to the 2018 law administration monitoring report published on the government's website.
Other 9 rulings of the Constitutional Court are currently in the works of the executive authorities.
As of August 25, 2019, 28 rulings of the Constitutional Court require enforcement. Bills concerning 19 of them have been already submitted to the lower house of parliament, the report reads.
According to the Cabinet of Ministers, from January 1, 1992, to August 20, 2019, the Russian Constitutional Court delivered 253 rulings including 20 rulings in 2018, and 13 in the expired period of 2019.
Since 1992, 222 warrants of the Court have been enforced, including 17 in 2018 and 13 in 2019.