Russian President sets stiff fines for personal data storage violations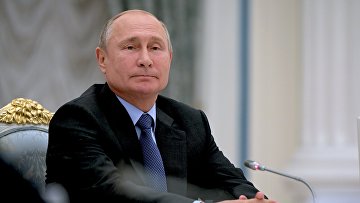 17:13 02/12/2019
MOSCOW, December 2 (RAPSI) – President Vladimir Putin has signed a bill on fines of up to 18 million rubles (about $300,000) for violating requirements for storage of personal data of Russians into law. The document's version is published on the official website of legal information.
According to the federal personal data law an operator must provide recording, systematization, storage, updating and retrieval of Russian citizens' data using bases locating in Russia when they collect information including the use of Internet. However, punishment for failure to meet the database localization requirements has not been stipulated.
The law sets fines from 2 to 6 million rubles ($30,000 – 90,000) for the first breach of requirements and from 6 to 18 million rubles for repeated violations.
The document also fixes heavy fines for repeated violations related to online distribution of extremist content. Thus, dissemination of calls for terrorism and extremism would result in fines ranging from 150,000 to 300,000 rubles for website owners, from 600,000 to 800,000 rubles ($9,000 – 12,000) for officials and from 1.5 to 5 million rubles ($23,000 – 80,000) for companies.
Moreover, the law envisages fines varying from 2 to 6 million rubles for repeated refusal of legal entities to hand over encryption keys to the Federal Security Service (FSB).
The law comes into force after its official publication.