State Duma adopts bill on restriction on ex-FSB employees' departure abroad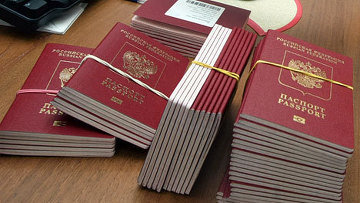 16:18 05/12/2019
MOSCOW, December 5 (RAPSI) – The State Duma passed a bill on temporary restriction on departure of leaving the country of ex-employees of the Federal Security Service (FSB) in the third and final reading on Thursday.
Amendments are expected to be introduced into the Law On the Procedure for Exit from the Russian Federation and Entry into the Russian Federation.
The temporary prohibition may be imposed for up to 5 years from the dismissal date of an FSB officer, the bill reads.
Presently, such restriction is imposed only for current FSB employees. After dismissal departure abroad may be limited only if the officers had top-secret clearance.