State Duma toughens responsibility for failure to comply with bailiff's demands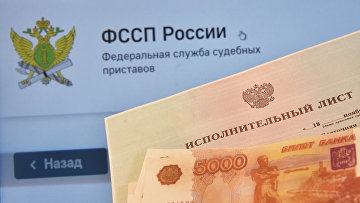 17:20 10/12/2019
MOSCOW, December 10 (RAPSI) – The lower house of Russia's parliament has approved in the third and final reading certain amendments to the national Code of Administrative Offenses setting stricter responsibility of debtors for failures to comply with requests of bailiffs where such a failure may result in danger to life and health of people.
In particular, the approved sanctions are related to the requirements of fire safety, industrial safety, or safety of waterworks; compliance with the standards of construction and use of construction materials (products), reconstruction, capital repairs of capital construction facilities or commissioning thereof; as well as ensuring of the sanitary and epidemiological welfare of the population within the time periods newly set by bailiffs after deliveries of decisions on the imposition of administrative fines.
The said offence is to be punishable by fines ranging for individuals from 200,000 to 500,000 rubles (about $3,000 to $8,000 at the present exchange rate); the same range of fines is to be applied to unincorporated entrepreneurs who may also be sanctioned with suspension of operations for up to 90 days, whereas legal persons may be fined from 1 million to 3 million rubles (approximately from $16,000 to $50,000) or punished by suspension of operations for up to 90 days.