President Putin signs amendments to Criminal Procedure Code on capital amnesty into law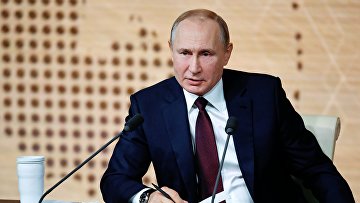 17:54 30/12/2019
MOSCOW, December 30 (RAPSI) – Russia's President Vladimir Putin has approved amendments to the Criminal Procedure Code aimed to protect the rights of those granted amnesty of capitals, a document published on the official website of legal information reads on Monday.
The amendments envisage that the information contained in the special declarations, as well as the fact of submission thereof under the capital amnesty procedure are to be deemed inadmissible evidence as to any criminal probe; the special declarations are not to be sized in the framework of criminal investigations of economic crimes.
The only exception, the law reads, is to be voluntary submission of special declarations, documents, and information by declarants themselves.
The respective bill was approved by the State Duma on December 13 and supported by the Federation Council on December 23.
The capital amnesty program was introduced in 2015 and envisages a mechanism of voluntary declaration of assets, controlled foreign companies, and accounts with foreign banks. The participants of the program are guaranteed to be indemnified from administrative, tax, and criminal liability for tax crimes. The first stage of the capital amnesty took place in July 2015 through June 2016; the second stage – from March 2018 to February 2019. The third stage is to be in effect from June 2019 to February 2020.