Bill on blocking of prisoners' cell phones reaches Russian State Duma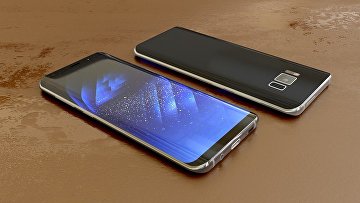 15:34 09/01/2020
MOSCOW, January 9 (RAPSI) – A bill to block cell phones illegally used by inmates and detainees has been introduced into the State Duma.
According to the statement of the lower house of parliament, the initiative is aimed to prevent illegal rendering of communications services to those kept in detention centers and prisons.
Providers would be obliged to break off such communications services basing on a written substantiated decision of a territorial penitentiary body head responsible for facilities where violations are found, the bill reads.
Currently, imprisoned convicts and detained suspects and defendants are prohibited from using communications tools. An attempt to deliver cell phones to prisoners and detainees is punished with fines of up to 5,000 rubles ($80) with the confiscation of banned items, according to the Administrative Offenses Code.
However, there are still lots of violations in this field. In 2018, over 56,000 communications tools were seized from prisoners and detainees; and more than 5,000 people, who gave them tools, were arrested, according to the initiative's sponsors. Jailed persons often use mobile phones for committing certain crimes within four walls, including fraud, coordination of gang activities, delivery of banned items and drugs, pressure on witnesses, financing of criminal activity, the state.