Control and supervision reform must be finished in 2020 - Russian President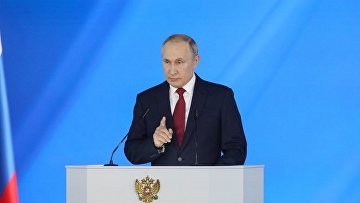 14:58 15/01/2020
MOSCOW, January 15 (RAPSI) – It is necessary to complete the reform of means of control and supervision in 2020 and therefore make the activity of businesses more convenient and easier, Russia's President Vladimir Putin said in his address to the Federal Assembly on Wednesday.
The President said that he had submitted a bill eliminating ill-defined Criminal Code's provisions concerning economic crimes and asked the Federal Assembly to support the amendments.
Entrepreneurs have repeatedly called attention to the Article 210 of the Criminal Code envisaging that any company, whose top managers have violated law, may be recognized as an organized criminal community and thus nearly all its employees may fall under prosecution and face stricter measures of restraint and sentences, Putin stated.
In the future law enforcement will be obliged to prove that an organization or a company was initially created for illegal purposes, he added.