Russia's Human Rights Commissioner proposes to criminalize inadequate medical treatment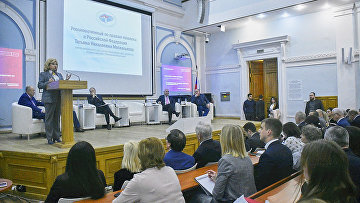 15:09 23/01/2020
MOSCOW, January 23 (RAPSI) – Russia's ombudsman Tatiana Moskalkova on Thursday proposed to include in the national Criminal Code a separate provision defining sanctions for failure to provide adeqate medical aid to patients.
In her practice, the rights commissioner said addressing a panel conference on criminal law development strategies in the 21st century, she received complaints where applicants pointed out that law enforcement agencies misinterpreted some actions as concerned substandard medical treatment; therefore, she believes it is necessary to add a separate article to the Criminal Code the subject of which is to be health care professionals.
According to Moskalkova, the crimes relating to responsibility of members of the medical profession belong in the category of most complex cases, since in order to establish guilt it is necessary first to detect the cause-and-effect relationship between a healthcare practitioner's actions and the patient's condition, for what, the ombudsman has stressed, forensic medical examination is required.