E-voting experiment may continue throughout 2020 – draft law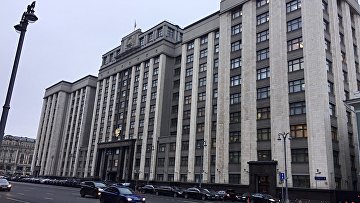 11:41 07/02/2020
MOSCOW, February 7 (RAPSI) – A bill extending a e-voting experiment for a year has reached the State Duma, according to a statement of the lower house of parliament.
The legislative initiative is aimed to create additional conditions for the realization of an active right to vote for people locating outside their electoral district on a voting date.
In May 2019, Russian President Vladimir Putin signed a bill envisaging test remote voting via electronic communications during the elections to the Moscow parliament into law. The Moscow City Duma election were held on September 8.
Under the law, the test voting is to be conducted in one or several city districts. The remote voting would require changes and development of public control over the elections, Alexander Brod, a member of the Presidential Council of Human Rights, said earlier.
Previously, the Central Election Commission (CEC) proposed to ease the procedure governing the elections of municipal lawmakers. As noted by Maxim Grigoryev, a member of the Civic Chamber, the measure will enable small political parties and those outside the Parliament to take a more active stand in the political life in Russia. CEC, Grigoriev pointed out, has also plans to improve the procedures on the participation of observers in the elections.