Bill entitling citizens to freely sell secured assets submitted to State Duma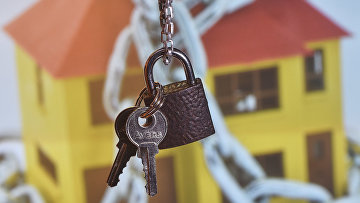 13:59 25/02/2020
MOSCOW, February 25 (RAPSI) – A bill giving Russia's citizens the right to sell property pledged to banks as security at their own discretion at best possible prices has been submitted to the State Duma by Deputy Chair of the lower house of the Russian Parliament Irina Yarovaya.
The document is aimed to balance the interests of borrowers and lenders as much as possible, the MP's press-service notes in a statement on Tuesday.
An analysis of regulatory enforcement, according to Yarovaya, demonstrates that currently citizens, whose assets are pledged to banks, may sell such assets only through public sales or auctions. In practice, the assets are sold at low prices and require extra expenditures on the part of sellers, who are already in dire straits.
Proposed provisions aim to put in place a transparent legal procedure, applicable when citizens seek to obtain bank permission to freely sell pledged properties within a 6 months period at a price not lower than that set to compensate the remaining parts of respective debts.
The bill, if approved, is to provide opportunities for debtors to sell pledged assets at market prices and more actively search for potential buyers, as well as earn extra money to compensate past expenditures.
The initiative has been backed by the Federal Bailiff Service, the Central Bank, and the United Russia Party.