Russian MPs propose long prison terms for online drug propaganda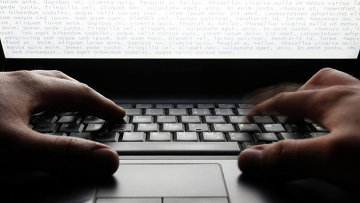 13:38 27/02/2020
MOSCOW, February 27 (RAPSI) – The State Duma Anti-Corruption Committee's members have drafted a bill on criminal punishment for online inducing to drug use and propaganda of drugs.
Amendments are to be proposed to the Criminal Code of the Russian Federation.
Currently, drug propaganda is punishable by up to 15 years in prison. However, the Code does not stipulate sanctions for online drug propaganda and inducement.
The bill envisages jail terms from minimum 12 to 15 years for online drug propagation. According to the chairman of the State Duma Anti-Corruption Committee Vasily Piskarev, the initiative is necessary as the Internet seriously increases public danger of such criminal actions.
The draft law has been forwarded to Russia's government and Supreme Court for official comments.
In October 2019, President Vladimir Putin ordered the Cabinet of Minister to draft a bill fixing criminal punishment for online inducing to drug use and propaganda of drugs. The same order applied to psychotropic substances or their analogues. The required measures are to be aimed at prevention of drug trafficking.
Moreover, Putin demanded that legal requirements concerning out-of-court blocking of information on ways and methods of producing, buying and using drugs, psychotropic substances and new potentially hazardous psychoactive drugs be promptly fulfilled.
The President also ordered the government and regional executive agencies to generalize a positive experience on prevention of illegal use of drugs and psychotropics, comprehensive rehabilitation and resocialization of drug addicts.