Parliament's lower house passes amendments to Russian Constitution in second reading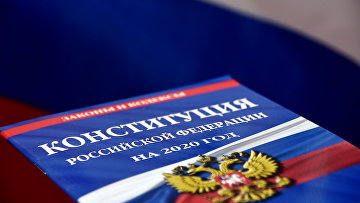 16:48 10/03/2020
MOSCOW, March 10 (RAPSI) – The State Duma, the lower house of Russian parliament, passed a bill on amendments to the Constitution in the second reading on Tuesday.
The final third reading is scheduled for March 11.
Amendments are expected to be introduced into several articles of the Constitution concerning Federal Structure, President of the Russian Federation, Federal Assembly, Russia's Government, Judiciary and prosecutor's office, local governance.
On Tuesday, additional amendments to the bill were submitted. A lawmaker representing the United Russia political party Alexander Karelin proposed to hold early State Duma election. Another MP proposed to consider removal of restrictions on the number of presidential terms and allow the acting Head of State to again hold the office.
Later, Karelin's initiative was laid on the table. A proposal of Tereshkova was backed by other lawmakers.
President Vladimir Putin addressing to the State Duma lawmakers on Tuesday did not object an amendment proposed by Tereshkova. However, he said that it must be approved by the Constitutional Court of Russia.