Russian doctors to diagnose patients using telemedicine – bill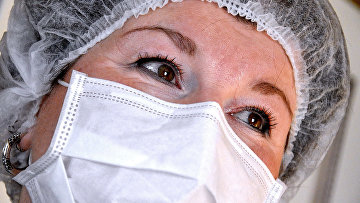 14:52 24/03/2020
MOSCOW, March 24 (RAPSI) – Members of the State Duma and the Federation Council have drafted a bill enabling doctors to screen and diagnose patients as well as prescribe treatments, if necessary, using telemedicine technologies.
The document, according to a statement of the Federation Council, the upper house of Russia's Parliament, is to improve access of citizens to health care, including people in need of coronavirus diagnostics.
It is expected that the initiative is to be submitted to the State Duma in the nearest future, a co-author of the amendments sought by the document to be introduced to federal laws on information and on health care, Deputy Char of the Federation Council Andrey Turchak says.
The new provisions of the federal laws are to permit usage of telemedicine technologies in the sphere of health care provision.
According to Turchak, the legislation currently in force in Russia empowers doctors only to consult and interview patients distantly, whereas in other countries a much more wide range of services is provided by telemedicine means.
Another co-author of the draft law, First Deputy Chair of the Federation Council Committee on Constitutional Legislation and State Building Irina Rukavishnikova, adds that senators intend to closely cooperate with Russia's Health Ministry in drafting the amendments as concerns the list of diseases to be diagnosed distantly and the development of telemedicine technologies saving doctors' time and reduce their workload.
The senator has also pointed out yet another important factor urging the development of telemedicine technologies, that is the provision of emergency medical aid to patients before doctors can be on the spot by professionally instructing those already present there.
The bill also envisages the introduction of means permitting additional identification and authentication of those distantly providing medical aid by registering their biometric data, the use of enhanced encrypted and certified digital signatures, medical organization identifications and other data set forth by Russia's government.
Other co-authors of the bill are First Deputy Chair of the Federation Council Committee on Social Policy Igor Kagramanyan and State Duma lawmakers Alexander Khinshtein and Dmitry Morozov.