Russian MPs pass bill on prison terms for epidemiological rules breaching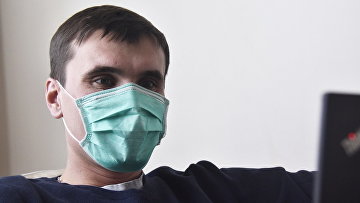 12:22 31/03/2020
MOSCOW, March 31 (RAPSI) – The State Duma passed in a final third reading on Tuesday a bill to toughen punishment for violation of sanitary and epidemiological rules up to 7 years in prison.
Amendments are proposed to the Criminal Code of the Russian Federation.
The initiative in particular tightens punishment for breaching quarantine. During the coronavirus pandemic such actions increase a prompt mass virus infection hazard, according to one of the bill's authors, the head of the lower house's Committee on State Building and Legislation Pavel Krasheninnikov. By the second reading the document was amended by sanctions for the distribution of fake news on the matter.
Thus, violation of sanitary and epidemiological rules resulting in the crowd disease or poisoning would result in fines from 500,000 to 700,000 rubles ($6,500 – 9,000). Also, imprisonment for up to 2 years is possible.
Sanitary rules violations led to death by are to be punished with fines starting from 1 million rubles ($13,000) or imprisonment from 3 to 5 years.
If such breachs result in the death of two or more people, violators would face prison sentence of up to 7 years.
Distribution of fake news about circumstances posing threat to life and safety of citizens or security and protection measures would be pubishable by fines ranging from 300,000 to 700,000 rubles or restriction of liberty for up to 3 years. If a fake results in the health harm, the fines could reach 1.5 million rubles and prison terms – 3 years.
In cases the fake news disseminating leads to death or other grave consequences, violators would face fines ranging from 1.5 to 2 million rubles ($19,000 - 25,500) or imprisonment for up to 5 years. According to Krasheninnikov, these penalties would apply to individuals. Sanctions for legal entities are stipulated by the Code on Administrative Offenses.