Putin enacts punishment for violations at Constitution amendments voting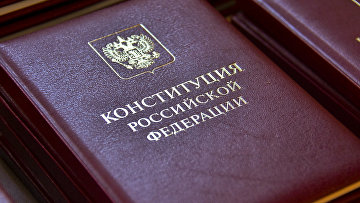 16:12 01/04/2020
MOSCOW, April 1 (RAPSI) – President Vladimir Putin on Wednesday signed a a bill on punishment for violations during the All-Russian voting on amendments to the Constitution into law, according to an official website of legal information.
The law envisages amendments to the criminal articles on falsification of electing documents, results of the poll and hindering a citizen from exercising his/her electoral rights and the work of election commissions and administrative articles on breaching of the media voting participation order, violation of rights of election commissions' members and journalists, willful destruction of propaganda materials, illegal issuance or receipt of a ballot, violation of the vote tabulation procedure, failure to provide information on the vote results, interference in the election commissions' work.
The document sets punishment from fines to up to 4 years in prison for the crimes.
According to one of the authors of the initiative, Chairman of the State Duma Committee for State Building and Legislation Pavel Krasheninnikov, it is aimed to ensure free expression of the will during the voting.
The amendments to the Code on Administrative Offenses and the Criminal Code of Russia will come into force from the day of its official publication.
The All-Russian vote on the Constitution has been initially scheduled for April 22. However, on March 25, President Vladimir Putin postponed the voting date because of the coronavirus pandemic claiming that the citizens' health, life and safety are the state priority.