E-voting monitoring group created in Russia's Civic Chamber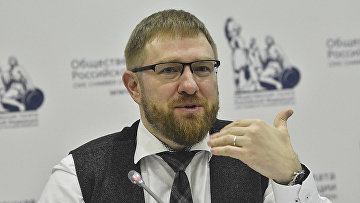 12:48 17/06/2020
MOSCOW, June 17 (RAPSI) – The Civic Chamber of the Russian Federation created an expert group for pubic monitoring of the distance e-voting on the Constitution amendments, the group's head and chair of the Chamber's Commission for the information community development Alexander Malkevich announced Wednesday.
According to Malkevich, the group members will be located in a territorial election commission responsible for e-voting. The group includes journalists, bloggers and streamers, he added.
Currently, the experts are preparing proposals concerning the distance voting which will be later forwarded to the Federal Assembly.
The test e- voting will be held in Moscow on June 18 and 19.
In early June, President Vladimir Putin set July 1 as the date of the All-Russian vote on amendments to the Russian Constitution. Residents of Moscow and Niznny Novgorod have an opportunity to vote online.