Russia's Civic Chamber backs bill on regulation of languages of small-numbered peoples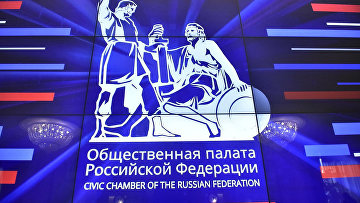 14:48 11/08/2020
MOSCOW, August 11 (RAPSI) – The Civic Chamber of the Russian Federation is to present to the State Duma the results of a public evaluation of a bill on the regulation of languages of ingenious small ethnic communities before August 15, according to Chair of the Chamber's Commission on Harmonization of Interethnic and Interfaith Relations Vladimir Zorin.
Earlier, the lower house of Russia's Parliament approved in the first reading the bill on the regulation of languages of small-numbered peoples of Russia. The procedures governing the approval of alphabets, as well as orthography and punctuation rules of such languages are to be determined by the Government on the basis of expert evaluations carried out by Russia's Academy of Sciences.
The Chamber backs proposed amendments to the bill and is ready to cooperate with the State Duma as to the further development of the document, Zorin said.
The bill is to close a legislative gap as currently Russia lacks an approved procedure in this sphere.