Russian business rights advocates favor humanization of tax offences treatment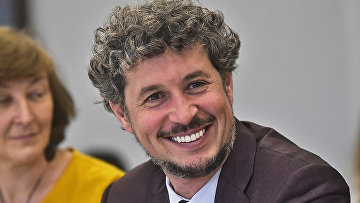 14:00 30/09/2020
MOSCOW, September 30 (RAPSI) – Humanization of treatment of tax offences will positively reflect on both business community and state, believes civil ombudsman for protection of detained businesspersons' rights Alexander Khurudzhi.
According to the advocate, entrepreneurs will be able to save their business and the state will receive reparation of damages.
On Tuesday, the State Duma passed in the third and final reading a federal draft law envisaging that defendants charged with tax offences are not to be held criminally liable in cases where they have repaid the amounts in question in the course of court proceedings.
The bill was developed by Russia's Supreme Court with the aim to humanize criminal policies with respect to tax and insurance payments defaulters. The document answers the tasks of further humanization of criminal policies and envisages that there is to be created an environment ensuring the fullest possible observance of the rights of suspects and defendants in tax cases.
Under the new legislation, a businessperson has a right to discharge a debt during court proceedings and therefore avoid criminal liability by being ordered to a court fine, Khurudzhi explained.