Foreign nationals gain access to Estonian e-residency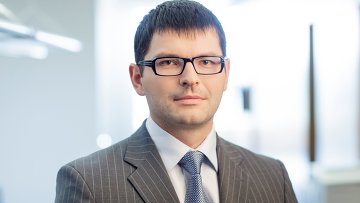 17:00 12/12/2014
Leonid Tolstov, partner at Varul law firm
In October, the Estonian Parliament passed by a majority vote a bill extending to foreign nationals access to the country's digital services.
Since December 1, foreigners living abroad have been able to apply for electronic identification cards and obtain Estonian electronic residency (e-residency) regardless of their countries of citizenship or residency, thus gaining access to Estonian digital services.
Prior to December 1, the right to use e-services has been primarily reserved for nationals and residents of Estonia.
Today nationals of other countries have the right to apply for e-residency on the same conditions as Estonians, regardless even of whether they are EU citizens. It is technically also possible to access Estonia's e-services with the ID-cards of Finland, Portugal and Belgium, though to a limited degree.
In order to apply for e-residency, one must visit a local branch of the Estonian Police and the Border Guard Board, and file an application that can be filled out in Estonian, Russian or English. Starting from the second half of 2015, an applicant might be able to visit a foreign mission of the Republic of Estonia.
Applicants are required to provide reasons for and, if necessary, provide evidence of his or her interest in applying for Estonian e-residency. Such interest may be grounded in an existing connection with the Republic of Estonia, including, for example: family, economic or social ties to the country.
However, the applicant's interest may also be related to the future. For example, one may wish to start and conduct economic activities in Estonia or use e-services for personal interests.
Reasoned interest may also lie in the need to digitally sign documents, which may arise from contractual relationships with clients or partners who use digital signature or apply Estonian law in their legal relationships.
The applicant will be identified based on a travel document issued by his/her own country of citizenship and, in addition, facial image and fingerprint images (biometric data) will be obtained from the applicant. This way, Estonia is able to guarantee that the identity of the applicant corresponds to the digital document.
If the applicant does not yet have an Estonian personal identification code, one will be issued during the application processing period.
When everything is found to be in accordance with the terms of e-residency and the person's authenticity is verified, the digital ID will be issued to the applicant within 30 days, along with instructions for its use and a card reader that will enable the person to start using the document right away. The digital ID will be valid for 3 years and once it expires, but holders can then apply for an extension.
E-residency may be an excellent solution for doing business in Estonia, as a company can be established in the country in less than half an hour. With an electronic identification card, you do not have to come to Estonia every time you need to sign documents, as you will have a digital signature.
The scope of e-residency is not limited to business use.
Students may apply for electronic identification cards in order to facilitate transactions with universities in Estonia, while researchers can use it to enjoy remote access to libraries, databases and archives in the country.
Owners of summer-houses located in Estonia may apply for e-residency to ease communications with administrative authorities, including tax authorities.
Moreover, electronic identification cards permit users to open bank accounts in Estonia and make online bank transfers.
The opportunities afforded by e-residency are expected to broaden as the program gains popularity. For instance, citizens of Australia and Canada who hold Estonian e-residency might enter into a contract by signing it digitally, thereby saving dozens of hours and thousands of dollars on travel.
It is, however, necessary to ensure that the law of the country applicable to the contract recognises digital signatures.
Pursuant to Estonian law, a digital signature is the legal equivalent of a written signature, and in certain cases the digital signature may serve as a substitute for notarial certification. This may not be the case in all countries.
However, if the law of the specific country provides for choice of contract format, the digital signature should be acceptable since — after all — choice of format means acceptance of any kind of format (including oral or digital).
In Estonia, digital services provided by the Tax and Customs Board have become extremely popular. Over 95% of residents in Estonia submit their income tax return electronically because it is easy, secure and fast.
Almost all banking services can be used through electronic identification cards.
Digital access is granted for many public registers, including the Commercial Register, Register of Construction Works and Land Register.
A person who enters into notarial transactions in Estonia has free electronic access to the documents related to him/her through the ID card.
In the case of a dispute, all communications with the courts in Estonia are filed electronically, and in the case of a minor claim it is not even necessary to appear at a court hearing. When a judgement enters into force, it can be forwarded to bailiffs for enforcement with a digitally signed application.
An explanatory memorandum accompanying the new amendment took care to emphasize that e-residency is a privilege, not a right. An applicant for Estonian e-residency cannot have a legitimate expectation concerning the state guarantees offered to Estonian citizens or residents. E-residency provides for quick, convenient personal identification, thereby simplifying and boosting economic and socio-cultural communications.
Estonia reserves the right to decline the issuance of a digital ID, suspend the validity of the digital ID or declare it invalid should there be reasonable doubt that e-residency may be misused.
The main circumstances that exclude the issuance of a digital ID are: the endangering of public order or national security of Estonia; applying for the digital ID of an e-resident in order to conduct economic activities, if there is basis for prohibiting such economic activity; the person has not been identified for certain or there is reason to doubt the person's identity; or when a circumstance exists that forms the basis for refusing to issue a visa or a temporary residence permit, or a prohibition of entry.
E-residency may be declared invalid if the person's reasoned interest for using Estonian e-residency has ceased to exist.
It is, however, questionable whether the latter basis for invalidity will be applied in practice, since the list of intentions for use of a digital ID have not been comprehensively defined, and depriving a person of e-residency solely based on the person not using his/her digital ID in the course of a certain period of time is without basis.
The sale of assets or a company located in Estonia should not form the basis for declaring e-residency invalid either as the person may need e-residency for purposes other than administering the assets or conducting economic activities.
In technical and functional terms, the digital ID of an e-resident and the digital ID of an Estonian national are identical. Thus, the technical platform for introducing e-residency will be the same one that has been in use in Estonia for years.
Notably, the integrity and sustainability of electronic identification cards have been put to the test during elections, as Estonian nationals can vote electronically by using their ID cards. The e-voting platform has successfully withstood numerous trials.
Understandably, e-voting will be one of the few services that won't extend to non-Estonian e-residents.