Convicted Russian pilot's wife asks Putin to protect husband
15:08 17/10/2011
ROSTOV-ON-DON, October 17 - RAPSI. The wife of Russian pilot Konstantin Yaroshenko, who has been sentenced in the United States to 20 years in prison for attempted drugs smuggling, has appealed to Prime Minister Vladimir Putin to protect her husband.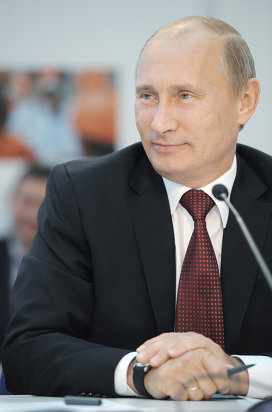 © RIA Novosti, Jana Lapikova
Prime Minister Vladimir Putin at United Russia meeting
"I appeal to you for public protection and support," Viktoria Yaroshenko said. "I request you to assist with Konstantin Yaroshenko's extradition to the Russian Federation, where he will face a fair and unbiased trial for the charges brought by the U.S. authorities against him, with due respect for human rights and law."
"Konstantin Yaroshenko was unable to defend himself properly in the U.S. court since he does not know the criminal law of the United States and speaks English poorly," she said.
Yaroshenko's family has repeatedly asked for his extradition to Russia.
However, the authorities have thus far made no attempts to extradite the pilot.
The prosecutors maintain that Yaroshenko accepted a proposal to transfer four tonnes of cocaine from South America to Africa and on to the United States.
Yaroshenko pleaded not guilty. However, the jury found him guilty in April. The court sentenced him to 20 years in prison in September.