Russian antitrust watchdog allows Microsoft to purchase Skype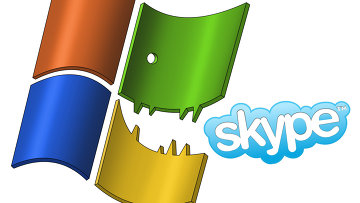 14:27 29/11/2011
MOSCOW, November 29 - RAPSI. The Federal Antimonopoly Service has authorized Microsoft to acquire Skype, the watchdog reports.
Microsoft completed the acquisition in mid-October, but the closing of the transaction in Russia was delayed until the watchdog provided its approval.
The regulator has extended the period for considering Microsoft's application by December 2, arguing that the transaction may restrict competition and it needs more time for market analysis.
Microsoft agreed in May to purchase Skype for $8.5 billion from a group of investors led by the Silver Lake Partners fund, which bought a 70-percent interest in Skype from eBay for $2 billion in 2009. The U.S. antitrust authorities approved the transaction in June.
Skype was established in 2003. Skype's registered users exceed 500 million. In March, its service experienced a peak load of 30 million users at a time.