Putin: State Duma elections results cannot be revised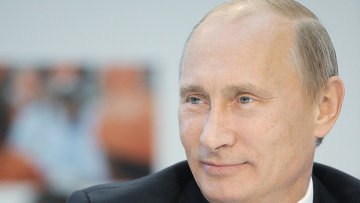 15:32 27/12/2011
MOSCOW, December 27 - RIA Novosti. Prime Minister Vladimir Putin has stated that the results of the State Duma elections cannot be revised.
"It is impossible to talk about revising (the election results), but one way, which is provided by law - is going to court. And if any violations have actually taken place, the court must consider the matter, make unbiased decisions and react accordingly," Putin said at the Tuesday meeting of the All-Russia Peoples' Front coordination center.
Opposition activists are calling for the results of the State Duma elections of December 4, won by United Russia, to be overturned. The party preserved its parliamentary majority, although it received fewer votes and lost some seats.
"Elections to the State Duma are over. All the parliamentary groups have begun their work, the speaker has been elected. The State Duma is functioning," noted Putin.