Deputies amend laws to define currency violations in greater detail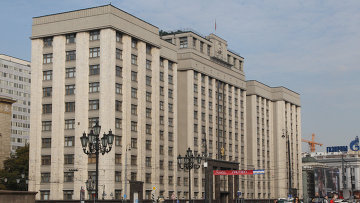 18:17 28/09/2012
MOSCOW, September 28 - RAPSI. At its meeting on Friday, the State Duma adopted in the second reading a bill describing currency violations in greater detail.
Earlier, the Code of Administrative Violations only loosely addressed the issue.
Practice has shown that the provisions fail to cover all possible violations, according to the notes to the draft law.
Under the new legislation, administrative fines will be imposed for the purchase and sale of foreign currency and cheques nominated in foreign currency (travel cheques inclusive) in circumvention of authorized banks, as well as for foreign currency operations performed outside authorized banks, including those located abroad, in the event that they are not provided for by Russian currency law.
Fines will also be levied on foreign currency transactions in which the settlements have been made at the expense of funds deposited in banks outside Russia.
The fine amount will range from three-fourths to the total amount of the unlawful transaction.
Individuals, officials, and legal entities will be relieved of administrative liability for breaking the procedure on the import, export and transfer of Russian currency and securities in physically certificated form.