Russian children's ombudsman lambasts Finland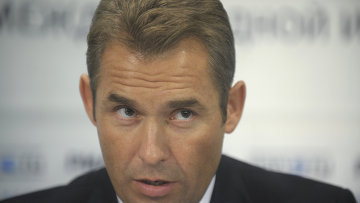 12:56 02/10/2012
MOSCOW, October 2 - RAPSI. Russian Children's Rights Commissioner Pavel Astakhov has sent a special report to President Vladimir Putin on violations of the rights of Russian families in Finland, he announced on his Twitter feed.
He tweeted: "The statement on the site of the Ministry of Health of Finnland: 'In Russia violence against children is reccomended by the authorities, it is not a criminal offense' is insulting!"
He also noted the need for strong measures on the issue of protecting Russians. Earlier the Russian Foreign Ministry reported that Finland had refused Russia's request that the two countries cooperate constructively over Russian national Anastasia Zavgorodnyaya, who lives in Vantaa, Finland, and who was deprived of her four children by the Finnish social service.
"Regretfully, Finland is not acting at all constructively in this matter. Its social service authorities refused to meet with Russian diplomats today. We are insisting on holding a meeting of this kind as soon as possible," reads the statement.
The news that the Finnish social services had taken Zavgorodnyaya's four children away from her on suspicion of child abuse appeared in the media last Saturday. RIA Novosti reported that the deprivation of parental rights was prompted by her six-year-old daughter Veronica's report to her school teacher that she had been beaten.
Three weeks ago, Zavgorodnyaya's three children - Veronica, and her two-year-old twins - were sent to an children's home. Last Friday, Zavgorodnyaya's newborn daughter, who was only week old, was taken away from her as well. Finnish social services allowed mother to see her newborn child once a month, but she is forbidden to feed him breast milk, according to a RIA Novosti report.
After the new law came into effect in Finland in mid 2008 stating that children should be taken from their families immediately, in advance of dealing with the situation, many cases of this kind have arisen. Russian-Finnish families such as the Rantalas, the Salonens and the Putknonens, for example, have also found themselves in similar circumstances.
Salonen's case was one of the first public scandals to break out over Russian-Finnish children.
After Rimma Salonen brought her son Anton back to Russia, he was again returned to Finland in the trunk of a diplomat's car three years ago by hisfather Paavo Salonen and diplomat Simo Pietilainen, who have escaped criminal liability in Finland. Rimma Salonen was deprived of her parental rights by a Finnish court and received a suspended sentence for abducting her son after her divorce from Paavo.
Astakhov spared no effort trying to help Salonen or her son, whose Russian citizenship has not been recognized by Finish authorities.
Paavo has taken Russia and Astakhov to the European Court of Human Rights in an effort to force them to stop commenting on the Anton's case.
Anton is currently living in Finland with his 70-year old father, who is his sole guardian.