Estonia grants political asylum to Russian blogger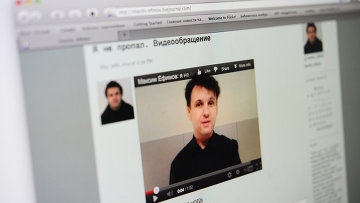 17:42 19/10/2012
MOSCOW, October 19 - RAPSI. Estonia has granted political asylum to blogger Maxim Yefimov, who is known for his criticism of the Russian Orthodox Church, the Agora interregional human rights organization, which represents him, told the Russian Legal Information Agency (RAPSI/rapsinews.com) on Friday.
Agora quoted Yefimov as saying that the Estonian authorities have "deemed my case politically motivated and hold that I have been persecuted in Russia for my political views."
According to Agora, he has also received a three-year residence permit.
Investigators suspended Yefimovs case on charges of inciting hatred and enmity against the clergy on October 17.
The Youth Human Rights Group headed by Yefimov published on its website in December an article titled, "Karelia is tired of priests."
The author held that anticlerical sentiments are on the rise in Petrozavodsk, where the church is building cathedrals with public funds and using kindergarten premises for its own purposes.
A criminal case was launched against Yefimov for "inciting enmity and hatred as well as humiliation" several months later. The local court ruled to have him placed in a psychiatric center for examination, but his defense managed to secure the reversal of the judgment.Yefimov later left Russia and was placed on the wanted list.