Foreign Ministry criticizes CIA for refusal to judge secret prisons employees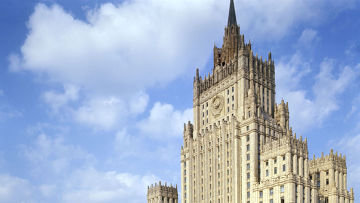 14:14 22/10/2012
MOSCOW, October 22 - RAPSI. The Foreign Ministry has criticized the U.S. government for refusing to bring to responsibility the individuals involved in the CIA's secret prisons, Deputy Foreign Minister Sergei Ryabkov said on Monday.
"Although such practices were officially ended under Obama's administration, no one bore responsibility for them - neither the employees of the U.S. special services who were directly involved in kidnapping people and who used severe interrogation methods, nor the high-ranking officials who gave the orders," he said in his speech at the State Duma. "The present administration cites the interests of national security and refuses to bring to responsibility the guilty officials."
Ryabkov added that Guantanamo Bay is still operating, and hundreds of prisoners have so far served their sentences at the facility.
"Some 171 individuals are presently being held in this U.S. legal vacuum," Ryabkov said.
In 2008, then-presidential candidate, now-President Barack Obama promised to close the prison by 2010. In January 2009, he ordered to suspend the activity of the military prosecutors office at the facility, announcing that the government's policy toward prisoners and the closing of the prison would soon be reconsidered. However, the military trials against prisoners were resumed.
Obama also signed a decree establishing a special procedure allowing prisoners to be held in Guantanamo without charges if they are found to present a serious threat to U.S. security.