U.S. authorities concerned over Russian oppositionist Razvozzhayev's case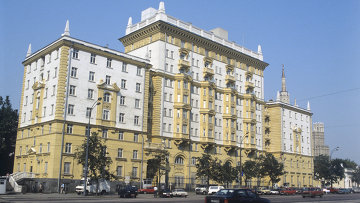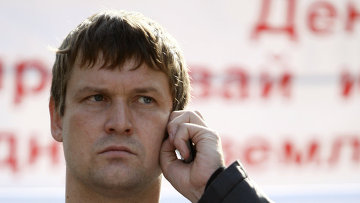 11:01 25/10/2012
MOSCOW, October 25 - RAPSI. The U.S. authorities have officially expressed their concerns to Russia with regard to the case of oppositionist Leonid Razvozzhayev, accused of organizing mass riots, Kommersant daily reported on Thursday.
On October 19, the Russian Investigative Committee placed Razvozzhayev on the federal wanted list. He was charged with organizing mass riots together with Left Front movement coordinator Sergei Udaltsov and his aide Konstantin Lebedev. The case against them was initiated after the film, "Anatomy of Protest 2," was shown on the NTV TV channel.
In Kiev, Razvozzhayev submitted an application for political asylum to the Office of the United Nations High Commissioner for Refugees (UNHCR). He was kidnapped after leaving the office.
The Investigative Committee later reported that Razvozzhayev came to them of his own accord and said that he wanted to file an acknowledgment of guilt. Razvozzhayev described the circumstances surrounding the riots, as well as Sergei Udaltsov's, Konstantin Lebedev's, and other individuals' involvement in organizing the protests on May 6 on Bolotnaya Square.
"In the last few days, there have been several authoritative reports on Leonid Razvozzhayev, including statements from the United Nations High Commissioner for Refugees and from human rights activists who visited him in prison... We are deeply concerned with these reports and are following the developments closely. Today we expressed our concerns to the Russian government and have requested for the issue to be investigated thoroughly," Joseph Kruzich, press attache at the U.S. Embassy in Moscow, told Kommersant.
At the same time, the Kremlin told Kommersant, that they had not yet received a message from the U.S. government.