Facebook totally blocked in Tajikistan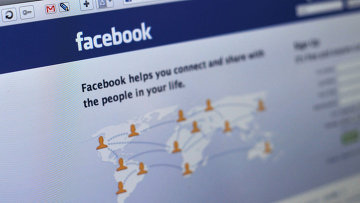 13:40 27/11/2012
DUSHANBE, November 27 - RAPSI. All six Internet providers and six mobile communications providers in Tajikistan blocked access to Facebook on Monday after they were ordered to do so by the head of the Communications Service, Beg Zukhurov.
Last Sunday, after receiving a text message from the Communications Service, three Internet providers and three mobile communications providers blocked access to Facebook.
"Public figures have talked to me about this several times. I've had a lot of calls from outraged Tajik residents who ask me to shut down Facebook because it is a hotbed of libel," Beg Zukhurov told RIA Novosti on Tuesday.
He said that a group of volunteers monitoring the network had informed him of violations on Facebook on several occasions. "Government heads are being insulted on the site and these statements are being made by pseudo profiles. Some people are clearly getting paid good money for this", said Zukhurov.
This is the Tajik authorities' second attempt to block access to the social network. The first attempt was made on March 3, but access to Facebook was reopened on March 9 in advance of President Emomali Rahmon's meeting with journalists.
Facebook is the largest social network in the world. It was founded in 2004 and has over one billion users.
According to Socialbakers, the number of Facebook users in Tajikistan grew 25.62 percent from April to November this year, growing to over 41,000 users.