Kids' rights czar proposes criminal liability for physical bullying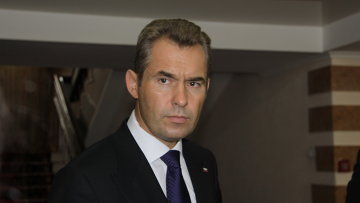 16:25 18/12/2012
MOSCOW, December 18 - RAPSI. Presidential Children's Rights Commissioner Pavel Astakhov has proposed imposing criminal liability on children who beat other kids.
"I am against reducing the age for imposing criminal liability to 12," he told RIA Novosti at a news conference on Tuesday. "Some have proposed 10. Regardless, we need to discuss imposing criminal liability on children who commit violent crimes."
He noted that underaged individuals are only held liable for committing acts of violence after they turn 16.
"Children not only commit crimes by beating smaller kids, but their classmates also record the incidents and distribute these videos on the Internet," he said. "Usually, these children are under 16."