Russian officials who banned US adoptions should be Magnitsky-listed - US Senator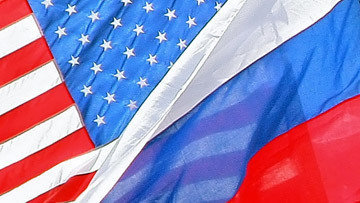 12:13 06/03/2013
MOSCOW, March 6 - RAPSI. US Congress will insist that Russian officials who contributed to the ban on the adoption of Russian children by American parents should be included on the Magnitsky list, newspaper Kommersant has cited Benjamin Cardin, a Democratic senator from Maryland.
Cardin sponsored the Magnitsky bill in the Senate, although a different wording of the bill was ultimately adopted.
Speaking at a news conference on the United States' relations with the EU and Russia, Cardin, also told Kommersant that the US administration will forward the names to go on the Magnitsky list to Congress in early April before its publication.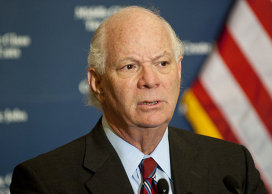 © tpm.com
Ben Cardin
Another sponsor of the Magnitsky Act, Representative James McGovern (D-MA), said at the news conference that Congress would continue trying to make the Magnitsky Act even tougher and also to extend it to other countries.
The Dima Yakovlev law banning US nationals from adopting Russian children came into force in January 2013 and was adopted in response to the US Magnitsky Act.
Dima Yakovlev, then 21 months old, died in July 2008 after his adoptive father Michael Harrison left him in a locked car in a parking lot for nine hours. Harrison was acquitted of involuntary manslaughter.
The law also provides for blacklisting alleged US rights abusers for entry to Russia, and for seizing their assets and suspending their companies' operations in Russia.
It was adopted in response to US law called Magnitsky Act.
On December 6, 2012, the US Senate approved the Magnitsky Act, stipulating visa sanctions for Russians who are believed by the Senate to have been involved in human rights violations. The law evoked severe criticism from the State Duma.
The bill was introduced by a group of US senators in spring 2012. They suggested compiling a black list of Russian officials allegedly linked to the death of Hermitage Capital lawyer Sergei Magnitsky in pretrial detention in Moscow, in exchange for the repeal of the Jackson-Vanik amendment, which had previously hindered US-Russia trade relations.
Sergei Magnitsky, an auditor of the London-based Hermitage Capital investment fund, was arrested on November 24, 2008, on suspicion of having masterminded large-scale corporate tax evasion. He died while in pretrial detention on November 16, 2009, after spending a year behind bars.
According to the Prosecutor General's Office, Magnitsky died of heart failure.
Magnitsky's death evoked an international public outcry, triggered amendments to the Criminal Code and a reshuffling of officials in the penal system.