Audit Chamber exposes $120 million leak in state penitentiary system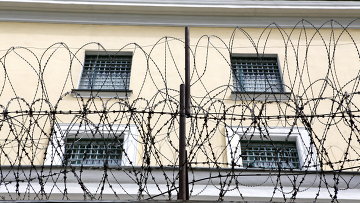 14:15 06/03/2013
MOSCOW, March 6 - RAPSI. The Audit Chamber has exposed 3.7 billion rubles ($120.5mn, or 92.5mn) worth of violations in state contracts signed by the Federal Penitentiary Service.
The service allegedly procured electronic bracelets for convicts at overstated prices and in a higher quantity than needed.
The Investigative Committee earlier said that the damage from the acquisition of these bracelets could exceed 1.3 billion rubles ($42.35 million). The penitentiary service also admitted that a total of 10 billion rubles ($325.7 million) worth of violations were uncovered during their financial audit.
"We have uncovered violations of government-approved procurement procedures with regard to contracts for the supply of electronic monitoring equipment and construction works. The violations total 3.69 billion rubles. The amount spent on the monitoring devices exceeded the actual cost by over 1.6 billion rubles ($52.1 million)," the Audit Chamber said in a report.
In addition, the penitentiary service bought far more bracelets than needed, which resulted in stockpiling over 1.2 billion rubles ($39.1 million) worth of unused devices, according to the report.