Prosecutor General's Office to inspect Russian NGOs' sources of funding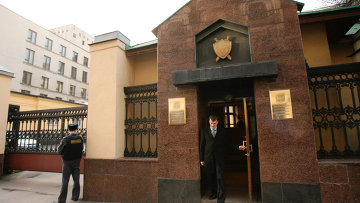 10:52 11/03/2013
MOSCOW, March 11 - RAPSI. The Prosecutor General's Office together with the Federal Tax Service and the Justice Ministry has begun a sweeping inspection of NGOs , Kommersant newspaper writes, citing prosecution's representative Marina Gridnyova.
The prosecution is interested in the NGOs' sources of funding, including the nationality of the sponsors.
Gridnyova said that these inspections would be held across the country "in compliance with the Prosecutor General's Office's action plan." The office declined to name the NGOs they plan to inspect.
At present, it is inspecting the Moscow School of Political Studies, which was established in 1992 with support from the Council of Europe. One of its proclaimed goals is to promote "civic enlightenment about democracy and the rule of law to a rising generation."
The prosecutors have requested the documents disclosing the school's funding sources, including their donors' nationality, as well as the projects for which the money has been provided.
According to the school's representatives, the prosecutors said they have a long list of NGOs which they plan to inspect in the near future. They declined to provide further details.
Human rights champions regard this inspection as the first step toward compiling a list of "foreign agents" among NGOs.
The highly controversial law on NGOs, which took effect in November last year, requires politically active NGOs with foreign sources of funding to register as "foreign agents." Once registered, these NGOs face heightened scrutiny.
They are required to file regular disclosures with the government and to mark all materials disseminated through major channels as the product of a "foreign agent."
The law also requires NGOs to publish a biannual performance report and to carry out an annual financial audit.