Russian Orthodox Church, Vatican to stand up for family values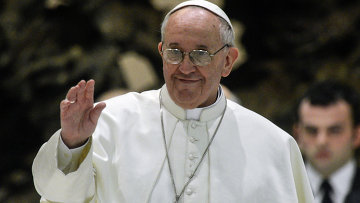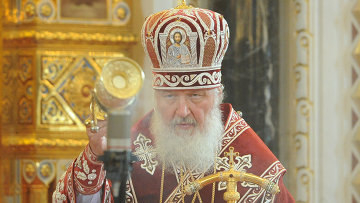 19:29 20/03/2013
MOSCOW, March 20 - RAPSI. Representatives of the Russian Orthodox Church and the Roman Catholic Church met in Rome to discuss cooperation in promoting family values, social services and care for the poor, the Moscow Patriarchate said on Wednesday.
The Russian church officials arrived in the Vatican on Monday to attend the newly appointed Pope Francis' inauguration ceremony. On Tuesday, Metropolitan Hilarion of Volokolamsk, the head of the Moscow Patriarchate's External Church Relations Department, met with Archbishop Vincenzo Paglia, the president of the Pontifical Council for the Family, at the Community of Sant'Egidio in Rome.
"Metropolitan Hilarion and Archbishop Paglia discussed issues of mutual interest, including the modern perception of the family in Europe and around the world, as well as the need to reaffirm traditional family values and to stand up to the threat of their devaluing," the Russian church said in a statement.
The religious officials also outlined a tentative schedule for conferences and roundtables devoted to social services and family values.
The meeting was also attended by Secretary of Administration of the Moscow Patriarchate's Parishes in Italy Hieromonk Anthony (Sevryukov) and Dr. Adriano Roccucci, the secretary general of the Community of Sant'Egidio.
The Russian Orthodox and Catholic churches have repeatedly spoken against gay marriage, abortions and euthanasia. During his Argentinian ministry, Cardinal Bergoglio affirmed the church teachings on these issues, and he is expected to retain his conservative views as Pope Francis.
Stephen Schneck, the director of the Institute for Policy Research and Catholic Studies at the Catholic University of America, recently said in an interview with RIA Novosti that the new pope will not change the church's stance on major teachings that are at the foundation of the Catholic Church.
"No new pope is going to change the church's position on abortion or gay marriage or other hot button issues, but we hope that he will find a way to convey the church's traditional views in a way that is appealing to modern Americans," he said.