Boston bombing suspects' father questions testimony reports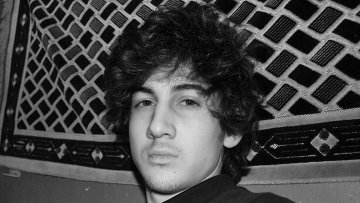 10:40 24/04/2013
MOSCOW, April 24 (RAPSI) - Russian father of two suspects in the Boston Marathon bombings said on Wednesday that he had great doubts about his son's ability to give testimony, RIA Novosti reports.
"He gives no testimony. He is even unable to speak," said Anzor Tsarnaev, a resident of the volatile republic of Dagestan.
He reiterated his intention to travel to the United States "as soon as possible." "Maybe I'll fly as early as Wednesday, depending on circumstances," he said.
Late on Tuesday, the FBI confirmed reports that Tsarnaev's health has improved.
Meanwhile, the sisters of the two suspects, Ailina and Bella Tsarnaev, issued a statement calling the blasts a "callous act" and saying they were "absolutely devastated."
In a statement, issued by lawyers on their behalf, the sisters ask the media to respect their privacy. "We don't have any answers but we look forward to a thorough investigation and hope to learn more," the statement reads.
Two blasts occurred on April 15 at the finish line of the Boston Marathon, America's most prestigious 26.2 mile race which boasts such stringent entry requirements that only the best of the best are entitled to compete. Three people have been confirmed dead, including an eight-year-old boy present to cheer on his father. The Boston Police Department tweeted in its latest casualty update that 176 injured have gone to local hospitals.
A large-scale, multi-agency investigation is presently underway.
Dzhokhar Tsarnaev, 19, and his brother Tamerlan, 26, are suspected of planting two bombs made from pressure cookers at the Boston Marathon that killed three people and injured over 180. Tamerlan was killed in a shootout with police last Friday while his brother was arrested later that day.
Dzhokhar Tsarnaev was charged Monday from his hospital bed with using a weapon of mass destruction against persons and property, resulting in death, a crime that could carry the death penalty.